Public comments limited in virtual Seminole Board meetings, triggers concerns for Econ River Wilderness Area closure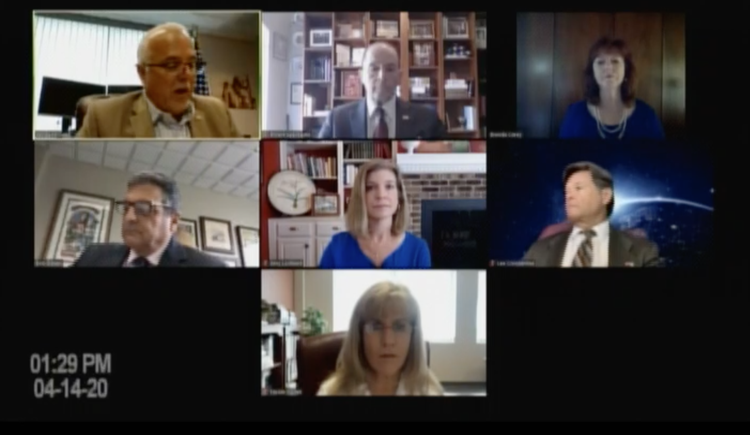 Public comment limitations were put in place for Seminole County Board of County Commissioners meetings, now being held virtually, due to the COVID-19 outbreak.
These limitations are keeping the public from voicing their concerns on issues regarding the Econ River Wilderness Area, said Kim Buchheit, the Seminole County Commissioner District 3 candidate.
"At a time when the public is very concerned about the Econ River Wilderness Area land swap proposition, and its twists and turns through the process, the public would like to speak on that and they are not being given the opportunity," Buchheit said. "And I don't think that the county commissioners recognize and understand how upsetting that is to the general public."
Buchheit, who attended a virtual meeting on Tuesday, said she would like the county commissioners to restore the public's ability to speak on items of concern that are not on the agenda. The public has the right to voice their matters, unless the Board has to act on emergency matters or have a meeting which is excluded from Florida Statute 286.011, she said.
"I could understand if we were meeting in public and they didn't want a crowded room, but with phone callers each in their own remote safe locations, there is no human contact or interaction that violates the social distancing order," Buchheit said.
The Econ River Wilderness Area is 2.6 miles from the university.
Environmental educator and community member Gabbie Buendia said the wilderness area is an important asset for residents as well as UCF students.
"We can see that now with social distancing going on, it's really important to a lot of people and it's been really helpful balancing out people's mental health during this time having places like the Econ River Wilderness Area is super important. And it is one of the closest trails to UCF which is super important to students as well," Buendia said. "Going to the park and practicing social distancing is showing the commissioners that this area is a place that is important to residents and that residents use."
Dr. Patrick Bohlen, a biology professor and the director of Landscape and Natural Resources and Arboretum, said the Econ River Wilderness swap proposal should not have been up for debate to begin with.
"It gets 49,000 visitors a year so the notion that they would come and develop that and then toss us the 670-acres of cutover ranch land is a proposal that the county commission should have never considered, in my personal view," Bohlen said.
The Board of County Commissioners is expected to make a decision on the swap proposal at the next meeting on April 28.